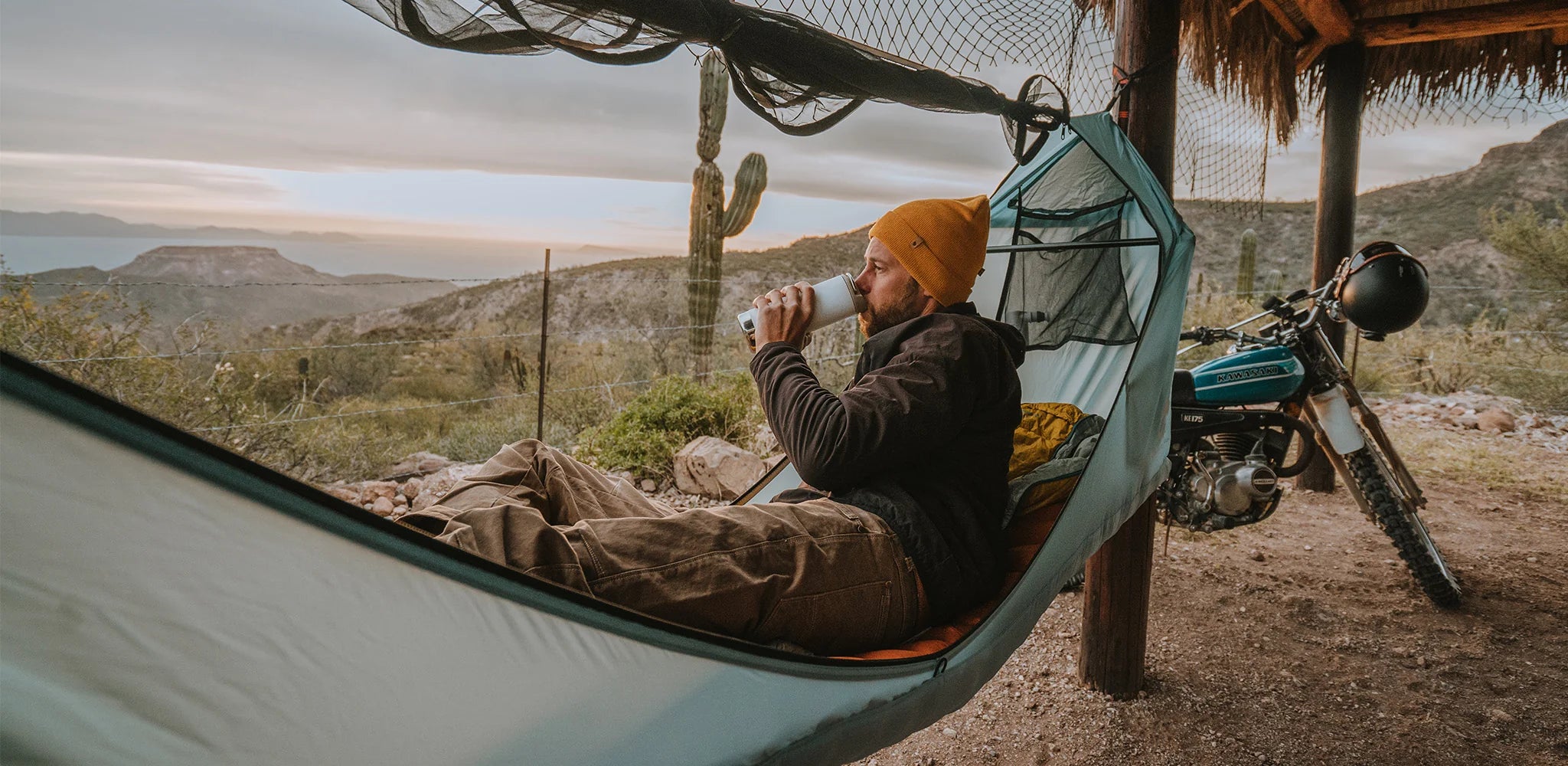 Lay-flat Hammocks
Sleep outdoors in unparalleled comfort with Haven Tents
Lay-flat design provides maximum comfort
Effortless setup with a simple 4-step process
Get a great nights sleep regardless of terrain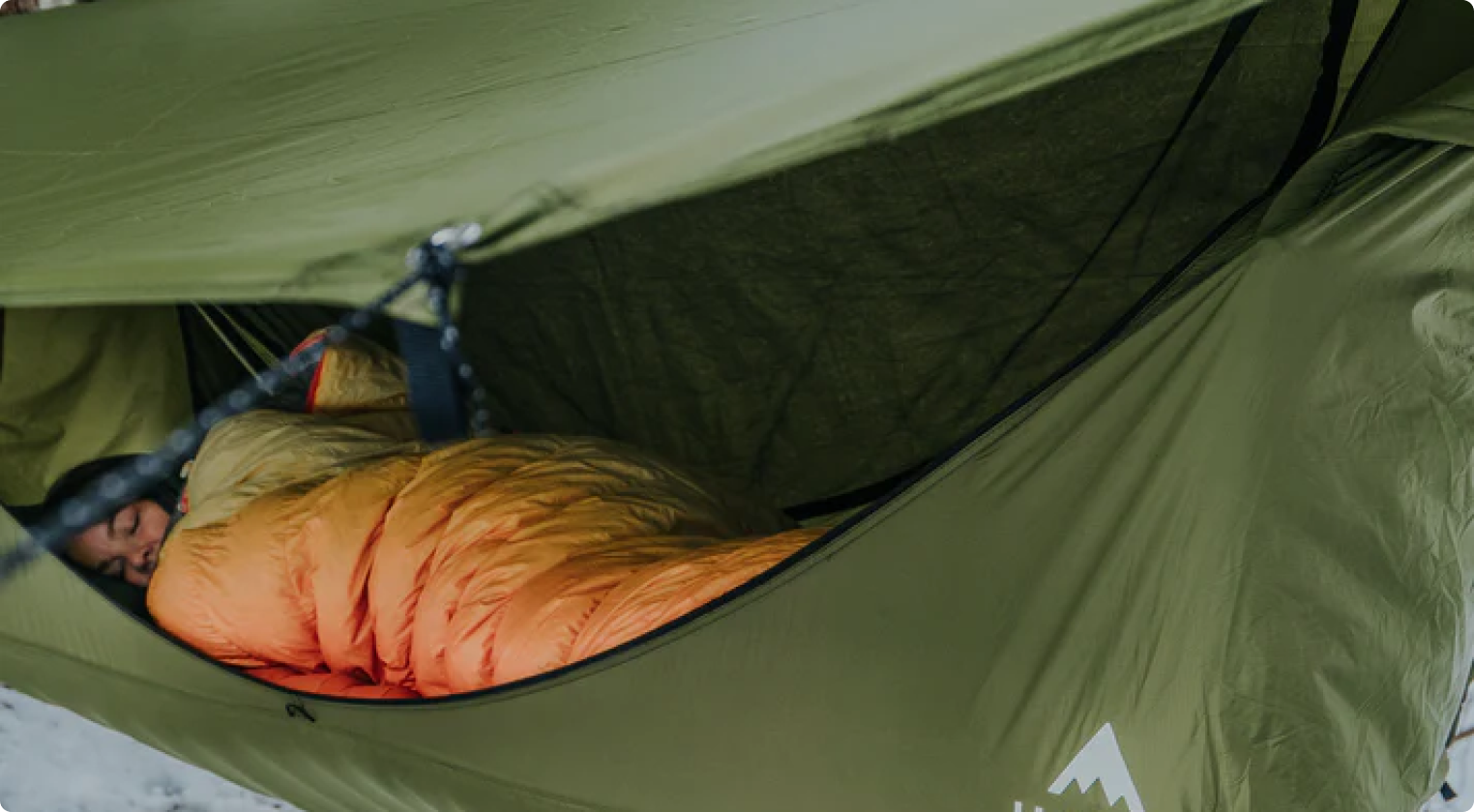 Pack The Comfort Of Your Bed On The Trail
The innovative design of the Haven Tent, which takes inspiration from modern suspension bridges, allows you to kick back and relax… Without feeling like you're going to be stuck in a cocoon of fabric.
Additionally, the lay-flat design means you can sleep on your back, side or stomach without sacrificing comfort - never worry about having a sore back for tomorrows adventures on the trail again.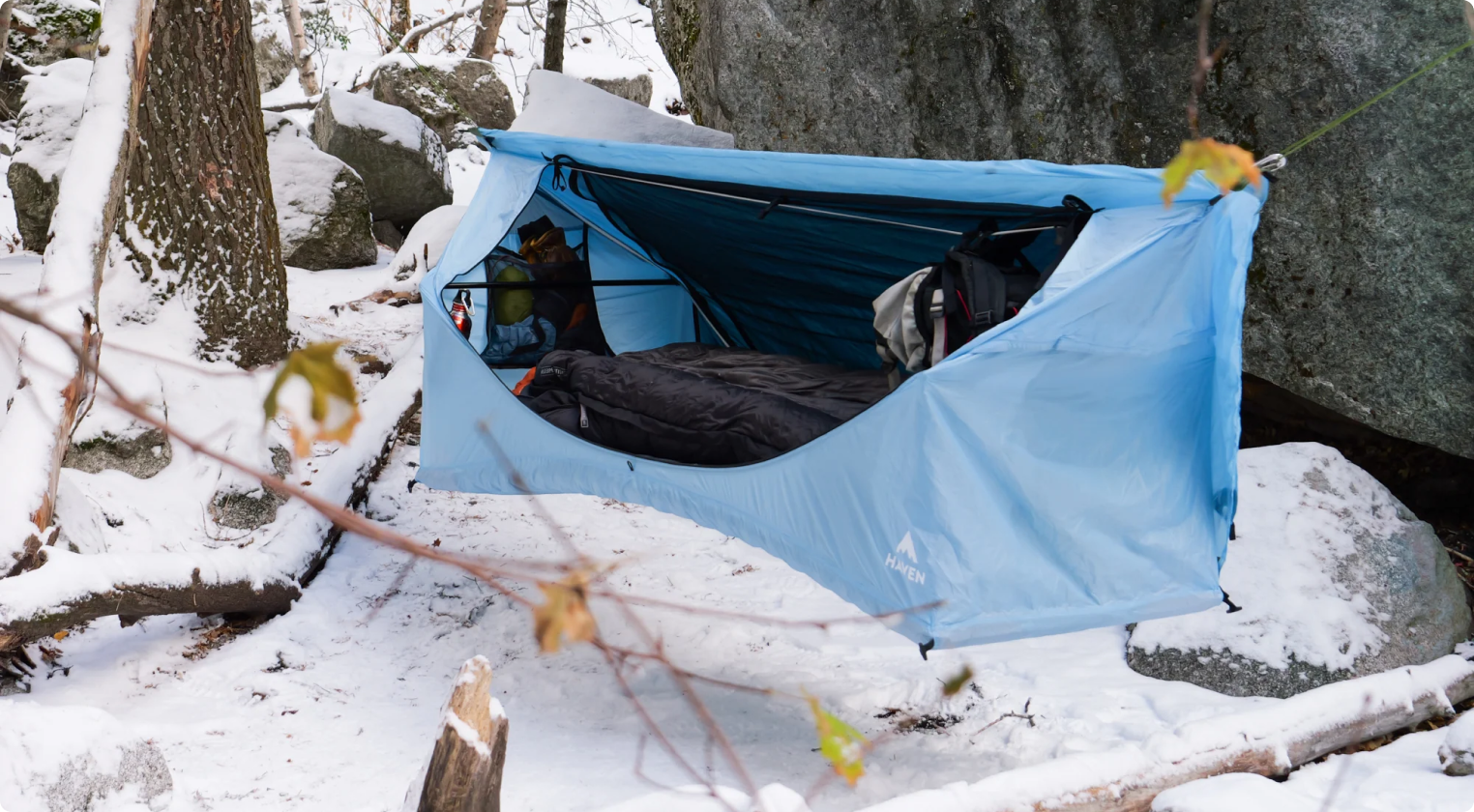 Keep Your Gear Dry And Essentials Close-by
With a pair of carabiners, attach your pack to the ridgeline to keep it dry and out of the way, plus have easy access to your gear (and goodies) without having to fold up like a pretzel to fit it inside your tent.
But what about your smaller items? With the endless pockets you'll find built into the walls of your Haven Tent, you'll never be left wondering where to store the essentials you need easy access to.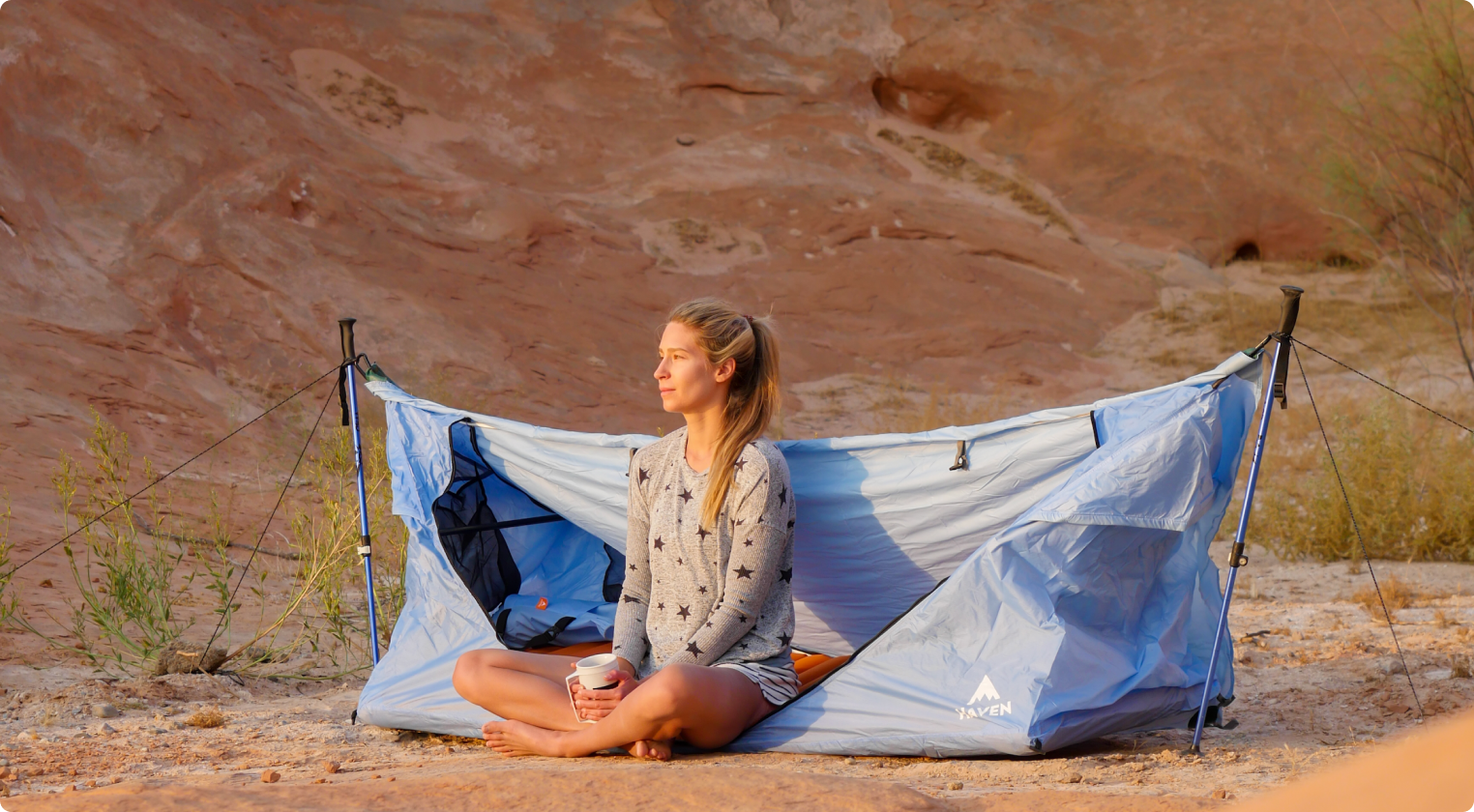 Relax Regardless Of The Terrain
The majority of the time you'll be using your Haven Tent as a hammock and hanging above the ground, so you never have to worry about rocks or uneven terrain weighing you down and cramping your style.
Other times there might not be a tree in sight. In that case, setup your Haven Tent in bivy-mode and enjoy the same comfort as a traditional tent with 1/10th the hassle.
Setup Haven Tent In 4 Simple Steps
Step 1: Attach the included straps to both trees
Step 2: Clip the hammock body into the straps
Step 3: Insert the spreader bars and the insulated pad
Step 4: Attach the rainfly to the hammock body
Optional: Guy out the rainfly and enjoy the view!

Watch the video for an in-depth walkthrough from our Founder.
Which Haven Tent Is Right For You?
Need Help Choosing?
With 3 options to choose from, we know that making a decision can sometimes be difficult, and that's exactly why we recorded this video!
Click the play button to watch us go over every factor you should consider when deciding which Haven Tent is perfect for your needs!
What Our Customers Are Saying
Has completely changed camping for me. No more back pain, and I'm actually able to sleep through the night comfortably. Total game changer!
Verified purchase
Took my Haven tent on my first backpacking trip. It was like sleeping on clouds!!! We got to our site nearing dark and set up was so easy that we beat sunset.
Verified purchase
Took it out to Conecuh Natl Forest for a night and had such a comfortable sleep! Can't wait to get back into the woods and use it more!
Verified purchase
Haven Tent vs. The Competition
Scroll to the right for full comparison
| | Haven Tent | Traditional Tent | Camping Hammock |
| --- | --- | --- | --- |
| Sleep Comfortably | ✅ Comfortable everywhere | ❓ If you're on soft even ground | ❓ If you enjoy being in a cocoon |
| Simple to setup | ✅ Easy 4-step process | ❌ Always harder than it looks | ❌ 6-8 lines + video tutorial |
| Available privacy | ✅ Just unroll the rainfly | ✅ With 4 walls of course it is | ❌ Not even a little bit |
| Storage for your gear | ✅ All the storage you require | ✅ Is too much storage a thing? | ❌ Nowhere to put your gear |
| Equipment Included | ✅ Everything you need | ❌ Requires sleeping pad | ❌ Rainfly, bug net, etc. |
Frequently Asked Questions