Make sleep the highlight of camping. 
Our goal is to bring the comforts of home to the outdoors. Whether you sleep on your back, side or stomach, our patented camping hammocks are designed to keep you comfortable throughout the night.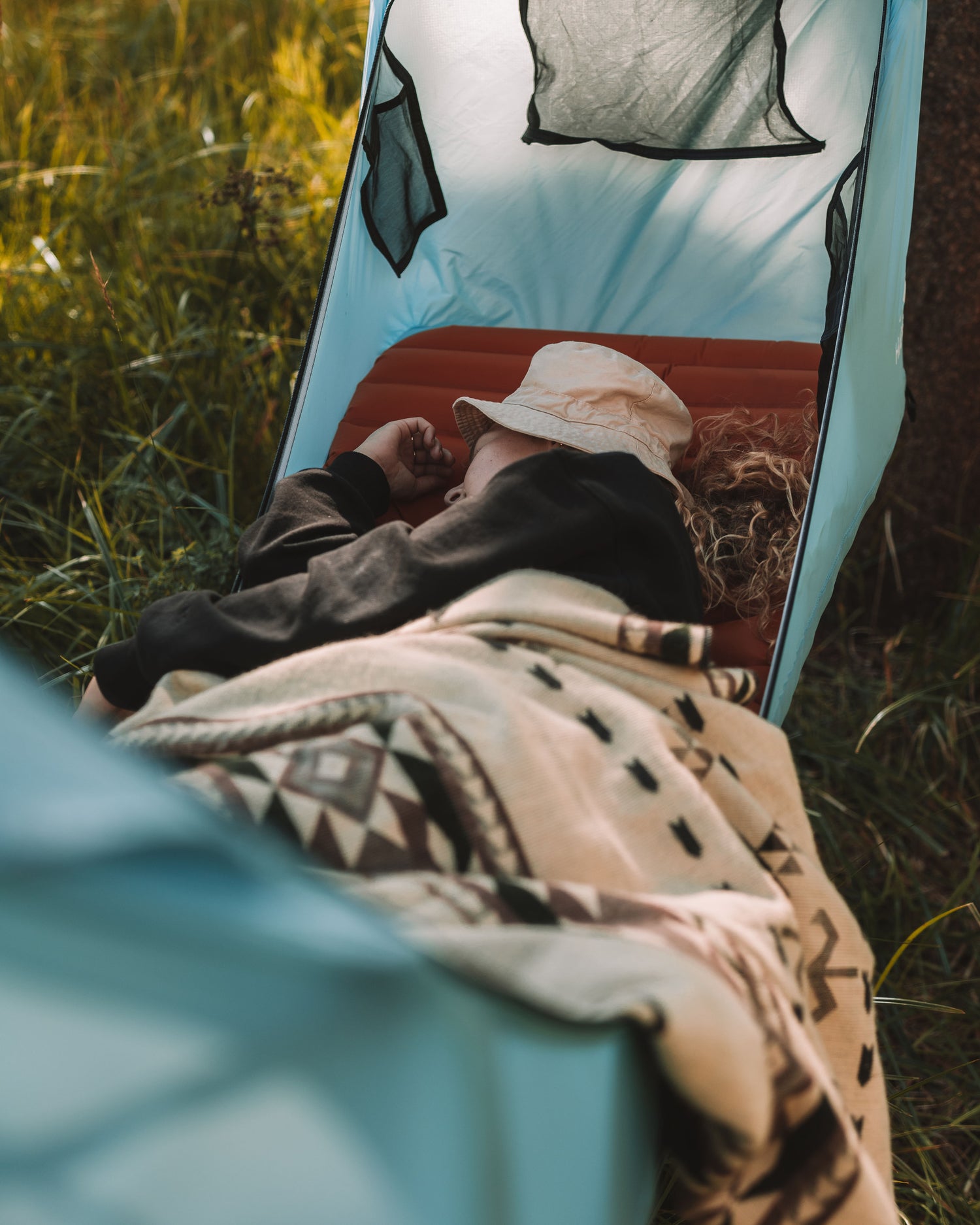 A better way to sleep outside.
The idea for Haven Tents came about when our founder Derek found himself struggling to get comfortable in a traditional camping hammock (again). As an avid outdoorsman, it was hard to reconcile the fact that every amazing day spent in the woods would be punctuated by a miserable night's sleep. 
While fighting to get comfortable, he envisioned his head and feet lowering to a single plane. Just like his mattress at home. With this spark of an idea, the first Haven Tent was born. 
Launched on Kickstarter!
The original Haven Tent launched on Kickstarter in September 2019 and the campaign quickly received more than enough funding to move forward. A lot of campaign backers expressed their excitement about the ability to sleep in a hammock while laying flat instead of folding like a banana. It wasn't long after the first shipment went out that Haven Tents began popping up on social media, in hammock forums, and in Google reviews. To our delight, people loved our innovative design.
During our second year, we launched Haven XL, a hammock with a little more room than its predecessor, along with a great lineup of hammock camping accessories. Then, in year three Haven Tents introduced another Kickstarter campaign for a glamping hammock called Haven Safari. The same lay flat design made from robust materials.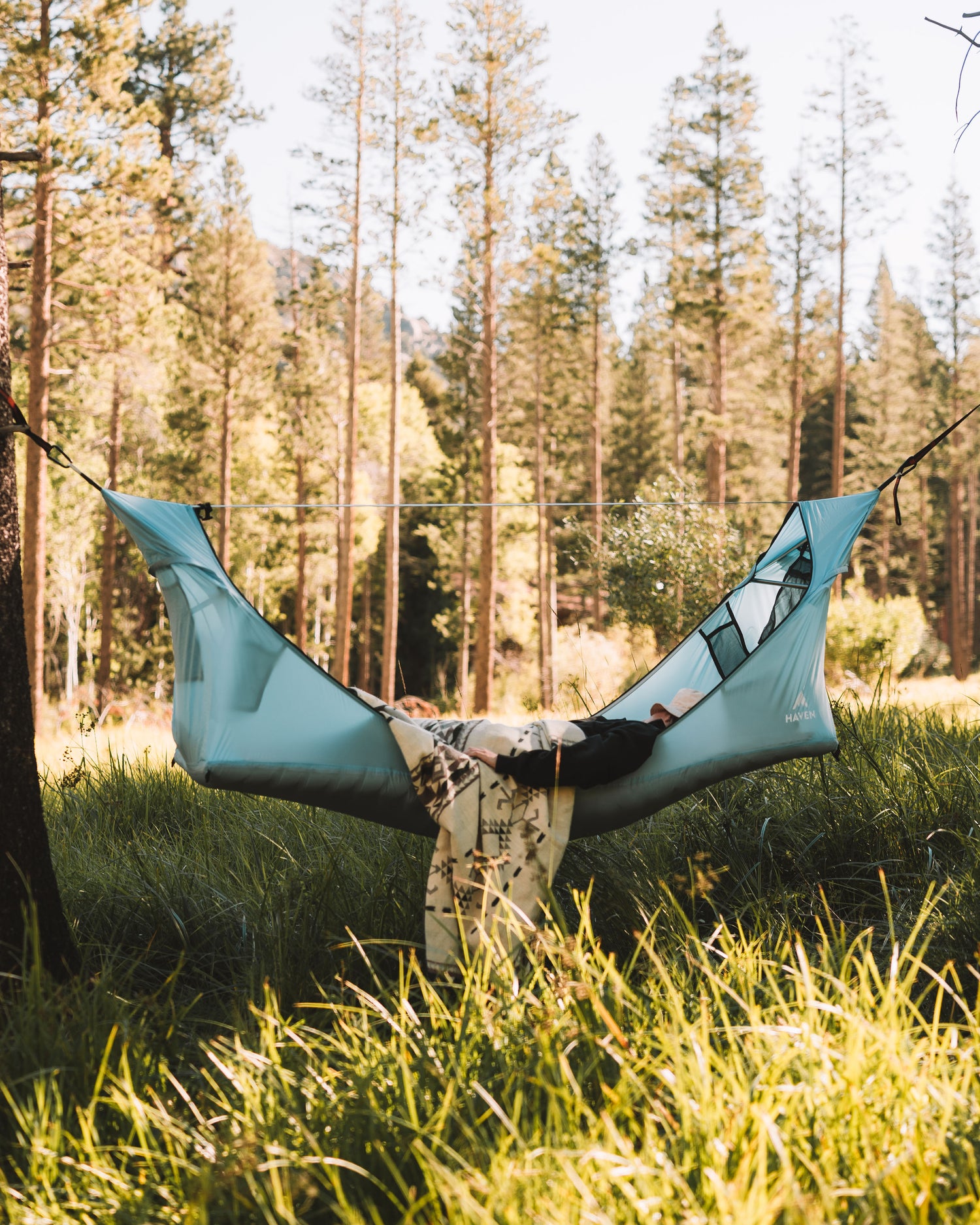 Today, we're still heavily invested in helping you sleep comfortably outdoors.
Haven Tents is now operated by a small team and its headquarters sits at the foot of the Wasatch Mountains in Sandy, Utah. We continue to innovate, designing each new product and accessory to stay true to our mission of making sleep the highlight of camping. 
We are the first to use and abuse our gear - our products go through rigorous testing (like this stress test) before they're available for purchase. That way, you can adventure with confidence, knowing you don't have to deal with a miserable night ahead. With a Haven Tent, you'll get all the zzzz's you could ask for.
Meet the Team
Derek Tillotson

Founder - CEO - Content Creator

Tim Haines

CTO/COO - Affiliate Manager